We pride ourselves on creating a fun atmosphere for our employees to work in. Whether you're interacting with new, interesting customers or having a good time with your fellow team members, FiveStar is a great place to be!
Career development is our specialty! Many of our General Managers started as a Customer Service Representative and worked their way up to managing their own store! We are continuing to grow as a company and always have opportunities for career advancement. Join the FiveStar team, we want you to be our next success story!
Many of our locations are open 24/7, which means we offer the flexible schedule to suit your needs! Are you in college, too young to retire, need a full time career, or just a second career? Great! We have the position and schedule to accommodate you!
We also have opportunities with our parent company, Newcomb Oil Co., including transport, maintenance, and office positions. Please visit our Career Path and Current Openings pages for job descriptions and links to apply for all available positions.
We'd love for you to join our family and grow with us!
These are just some of the benefits that FiveStar offers:
Competitive Wages
Health & Dental
401K with Employer Matching
Employee Assistance Program (EAP)
Paid Time Off
Holidays Paid at 1.5 x pay when worked
Free Employee Fountain Beverages
Paid Lunch Break
Shift Differentials
Weekly Pay
Close to home location
We are growing, and we want you to grow with us!
---
At FiveStar, we support employee development and prefer to promote from within. Wherever you start on the Career Path, there are always new opportunities opening up for those who have a desire to advance!
---
FiveStar Career Path
(Click Job Title for Job Description)
Customer Service Representative
Entry level Position, Starting rates vary based on geography and store volume. Please see your local store for more details.
Shift Supervisor
Entry level management position. Starting rates vary based on geography and store volume. This can be up to $11.25/hr, or around $23,400/yr.
Associate Manager
Second in command of over store operations. Starting rates vary based on geography and store volume. This can be up to $15.00/hr or $31,200/yr.
Food Service Manager
Responsible for overall Food Service Operations. Starting rates vary based on geography and store volume. FSM also receive a monthly commission bonus based on sale/profit of the food service areas. Total compensation can be up to over $30,000/yr. in a high volume unit and your compensation is never capped. The more you sell, the more you earn!
Floating General Manager
Optional Step before General Manager. (Some Associate Managers move straight into the General Manager role and bypass this step.) Starting rates are based on the area that you work in. Base pay is up to $41,600/yr. plus paid mileage.
General Manager
Responsible for the overall operations and success of the store. Starting rates are determined by volume and geography. This position gets monthly commissions, quarterly and annual bonuses. Last year, some of our GMs earned up to $71,000!
District Manager
Responsible for Multiple Stores. Typically handles 7-12 stores within a geographical area. Pay is based on the performance of these stores in addition to a weekly salary.
---
Newcomb Oil Co., LLC
Transport Driver
Hauls Fuel to our stores from the terminals. Last year, our drivers earned up to $70,000/yr and they get to be home daily after their shift!
Maintenance & Office Positions
From time to time we have various positions available at our corporate office. These will be posted near the bottom of our Current Openings page and job descriptions are available at the beginning of the application.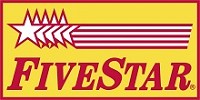 Your Path to Success Starts Here!
---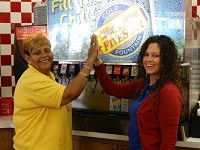 We are Looking for Candidates who:
Love People
Enjoy a Fast Pace
Keep a Positive Attitude
Take Initiative to Get the Job Done!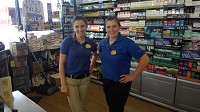 If you are looking for a Clear Career Path or just a great place to work.... FiveStar is the place to be!
We are always accepting applications!
APPLY NOW!
Click the link above to browse openings in your area.
---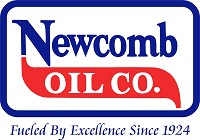 Current Openings:
(Click job title to apply)
Now Offering a total of $2000 for NEW Fuel Transport HIRES!
$1000 SIGN ON BONUS AND $1000 RETENTION BONUS
Make up to $70,000 a year and be home daily!
Position Requires a Class A CDL with Hazmat and Tanker Endorsements.
---
Having Problems Applying for a FiveStar or Newcomb Oil Co. position?
Email: PM-Support@snagajob.com
How do I apply for a position at FiveStar? Applications are completed through our website. Click here to search current openings and apply. The site will guide you step by step through the process. How long does the application process take? On average, about 15 minutes. Management Applications include assessments and may take longer to complete. Do I have to start as a Customer Service Representative? No. We are proud of our strong promote from within culture but we are also hire external candidates who demonstrate the qualities and experience we are looking for in a particular position. Check out our current management openings from the link above (or on the current openings page) to see if there are open management opportunities near you that would suit your skills and abilities. I need flexibility. Can you accommodate this? Generally, yes! Many of our stores are open 24 hours a day and offer multiple shifts and work times for our team member to work. Depending on the needs of each store, your schedule can probably be accommodated. Our Part Time program is very flexible to fit an employee's individual needs. I applied online, what now? Thanks for your interest in joining our team! Your application will enter our database and is immediately available to the store you applied for. We are always accepting applications for Customer Service Representatives but hiring needs fluctuate and the store you applied for may not be hiring at the time. If that store is not hiring, after 5 days, your application will be available to other Managers nearby. We recommend stopping by the store you are interested in and introducing yourself to the Manager to find out the current hiring needs of the store. If the Manager is interested, he or she will call you for an interview. Your application stays live for 30 days. Do you offer benefits to part time employees? Yes, we offer many of our benefits to Full and Part Time employees. Please see our Career Path page for more details. How old do I have to be to Work for FiveStar? You do not have to be 18 to work for FiveStar. However, many of our locations sell beer and have a limited number of openings for employees under 18 since they cannot sell or even touch alcohol. Check with your local store Manager to see what positions are available.